America Luigi Token Giveaway:
America, Luigi, Token, Giveaway, America Luigi Tokens, Giveaways, Giveaway
Short Code:
https://goo.gl/K8k49z
http://americaluigi.com/tokenscontest
OR
http://mobiletoronto.info/america-luigi-token-giveaway/
https://goo.gl/fZjmkd
http://battlefordcorp.com/nexusevent
bitcoin classes
Events:
https://goo.gl/6aNnV3
Where
The Vue
195 Galaxy Blvd
Toronto, ON M9W 6R7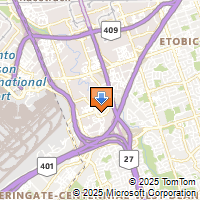 Driving Directions
Contact
The Networker
416-250-1200
news@thenetworker.ca
Etobicoke MEGA Networking Event
.
This networking event is ideal for entrepreneurs and business professionals looking to connect with other like-minded professionals in the Greater Toronto Area. Come out, bring plenty of business cards and make some new connections!
Date: Tuesday, September 23, 2014
Time: 1:00pm – 4:30pm
Location: The Vue
Address: 195 Galaxy Blvd, Etobicoke
Featuring: Open networking format with exhibitor tables, complimentary coffee, beverages & light appetizers.
Admission: $20+tax; $30 at the door (if available)
Early Bird Pricing: $10+tax (before July 31st, 2014)
Join us at The Vue event venue for amazing golf course views!
VIDEO – Learn all about The Networker in 60 seconds:
Proudly featuring the following exhibitors:
Sponsorship opportunities available. To submit your sponsorship application, Click Here
Hear what our attendees have to say:
Looking to register for this event? Click the Register Now button below:
Source:
http://events.r20.constantcontact.com/register/event?oeidk=a07e9dk8i6tbcdffb6b&llr=utuuy5nab&showPage=true